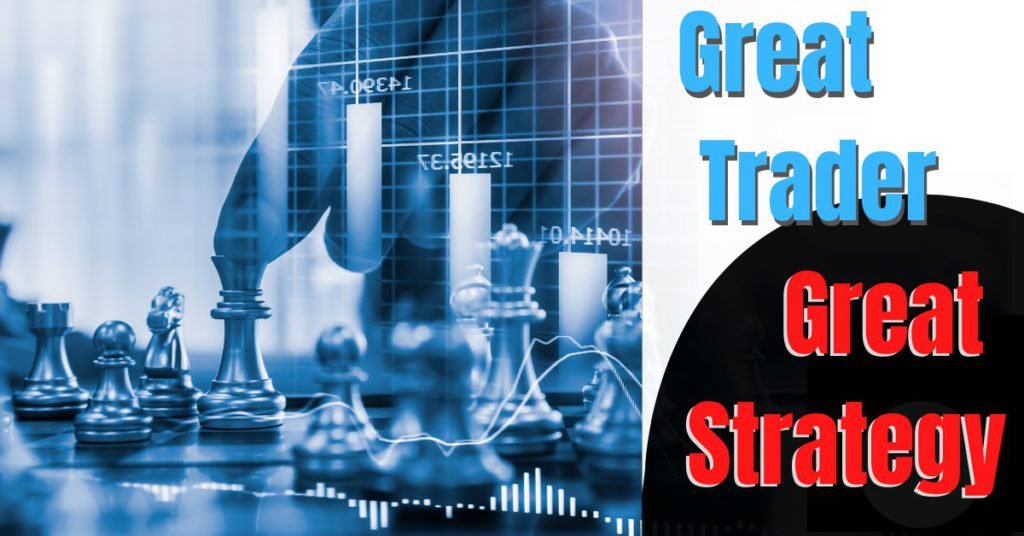 ---
Trading can be fun and profitable. When done well, it may even change your life. But, before you become totally obsessed with rewriting your own Cinderella story, keep in mind, once the novelty has worn off you will encounter highs and lows. When you're frustrated or bored, you may be tempted to take short cuts and skip important steps. How you navigate these moments will make the difference in your trading trajectory.
Think of trading as a business. The market doesn't owe you anything; and you are responsible for your own success. You can grow your account by incredible margins by honoring your trading technique and continuously improving your skill set. Here's where a solid strategy can focus your trading, accelerate the learning curve, and keep you making money reliably.
What is a trading strategy?
A trading strategy is your personal guide for how you're making decisions on when to buy and sell in the market. It provides clarity on why you're trading, your goals and rules of engagement.
Do you prefer to trade in the morning, mid-day or late afternoon? The time of day you trade will impact the types of trades you take and indicators you'll use.
Will you swing trade or day trade? Holding stocks overnight greatly increases your overall risk. You need a plan for getting in and getting out.
Are you a pre-market or after-hours trader? Will you go long, short or both? Brokers have various rules and regulations that dictate when, how and how often you trade.
Will you trade cryptocurrencies, forex, futures or penny stocks? Each stock exchange varies in lliquidity, volatility, cost and risk.
The most important component of a trading strategy is your risk management plan. By clearly defining how you will manage your trades, you can easily spot points of weakness in your routine and make adjustments along the way to improve your risk-reward ratio.
Why a trading strategy?
Trades in high-volatility stocks require quick thinking on-the-go. You can lose money within minutes by getting stuck in a loop of analysis paralysis. A trading strategy can supercharge your execution by doing the hard work up-front. Maximize your risk and minimize losses by creating a consistent approach that reduces the amount of time it takes to get in and out of trades.
At some point along your journey, you may hit a plateau in your growth. By benchmarking your goals and keeping track of your progress, you'll have a historical record of what is working well and where you can improve.
Having a clear formula for your trading also boosts your confidence so you can rely on your own gut instincts without following the crowd or falling victim to bad trading habits.
What goes into a trading strategy?
Consider these components when building your trading strategy:
Set your intentions: Take a moment to reflect on why you're trading. Think about what attracts you to the stock market and what personal qualities make you a good candidate for success as a trader. Evaluate your lifestyle and how trading blends into your daily routine. Imagine the lifestyle you aspire to achieve and how trading can help you get there.
Objectives: Think about what you want to get out of trading, whether it's personal development, financial stability, professional growth or sheer enjoyment.
Goals: Benchmark your progress by defining measurable milestones — what you will do and by when. Set short-term (a few months to a year), mid-term (2-5 years) and long-term (5+ years) goals. Your goals should be specific, time-bound, actionable and rewarding.
Begin with your current account size. How much will you grow your account and by what date? It may be helpful to set quarterly targets that coincide with market earnings seasons, in addition to a year-end goal.
Don't forget to set goals for your learning. Define exactly what you want to learn and how you will get there. How many charts will you study each day? How many books will you read and by when?
Approach: Now that you have clearly defined goals, outline the actions you'll take to achieve them. For each goal, explain how you will get there. For example, if your goal is to read 12 books by the end-of-year, start by identifying the best trading books to read. Then, purchase one book. You may decide to purchase 12 books right away! There is no right or wrong answer. The point is to be intentional about your goals and specific about how you will achieve them.
Learning: Make a plan for how you will continue to invest in your learning, whether it's joining a bootcamp, finding a mentor or listening to your favorite podcasts.
Aspects directly related to your PnL
Trading style: Here, you'll define your unique trading style. There are f our main styles to choose from:
Scalping: quick trading happens within seconds and requires fast decision making.
Day trading: momentum trading takes advantage of uptrends and down trends to make quick profits. You may hold a stock for a few minutes to a few hours.
Swing trading: mid-term trading with positions over days or months. This type of trading requires patience since you'll be holding over night.
Position trading: long-term investments that move over the course of several years. Think: "Warren Buffet method." This option foregoes short-term profit for long-term wealth.
You may choose one or more of these trading styles depending on your personality, risk tolerance and financial goals.
Risk management: The most important part of your strategy. Start by determining how much of your account you will risk per trade. It may be helpful to pick a range of stock prices you will target and a set number of shares you'll execute with each trade. Identify how many trades you'll take per day, per week, per month and per year. Then, detail how you will manage getting in and out of trades; your target risk-to-reward ratio; how much you're willing to lose; and how you will use stop losses to stay accountable.
Trading rules: Create a set of rules or a checklist to guide your trades. Consistency in your trading routine can help you spot weaknesses early on; course correct; and create new, winning habits. Your rules may include: 1) use stop losses on every trade; 2) always buy (x) amount of shares; 3) never purchase shares below (x) price point; and 4) never trade on an empty stomach.
Your rules will be unique to your goals and trading style.
Trading routine: Now that your rules are defined, it's time to create a routine around how you'll execute your trades. Organize the day to accommodate your trading cycle. When will you do research and scan for stocks? At what times will you begin and end your trading? How often will you journal and review your trades?
Be disciplined!
Trading community: List the names of people you know who can serve as mentors and study partners. Identify close friends and allies who are supportive and can provide encouragement when you encounter challenges. How will you ask for help? Who will you reach out to for help? Sometimes, you just need one or two people you can safely vent to about your performance.
Evaluation: Detail how you'll evaluate your trades. Set dates for how often you'll revisit your goals; and make a plan for how you'll adjust when you get off track.
Choose your medium. Journaling platforms like Tradervue allow you to track, analyze and share your progress with others. Google Docs or Sheets is a free and simple way to outline your trading plan.
The bottom-line
Your trading strategy offers clear guidelines for how you engage with the market. It will be unique to you and evolve over time as you learn and grow. Building a strategy takes time, but it's an important first step toward winning results.
Get out there and crush it!
For real-time insight follow me on Twitter! @Mv3Trader
Comment below with your opinions and questions.