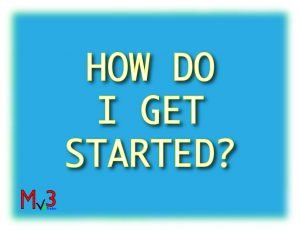 The one thing I hear the most from beginner traders is "How do I get started?" or "How to start trading stocks online?". These are good questions but is often taken in wrong direction with sells pitches or biased opinions.
Growing your knowledge of the market will help you determine which route you want to take. Rather you want to trade stocks, options, futures, forex, etc. Do you favor technical or fundamental analysis? Is your preference day trading, swing trading, or long-term investing?
How to trade in your preferred method and market. Such as do you need a limit order, a stop order, or is it ok to just enter on a market order? Then, which can be more challenging but extremely important, how do you exit the trade to take profits?
If what you just read sounds like a foreign language, that's a huge reason to build your knowledge. Sure, you can simply enter with a market order to buy and hold until you're ready to exit the position with a market sell, but that's like going to an all-you-can-eat buffet and just eating one item from the bar. There's many more ways to profit from the market which you can use to your advantage for minimizing losses and maximizing profits. All in your very own special way!
The very first thing you need to do is simple. Learn! This article will be going over the various ways you can build your knowledge to intelligently participate in the market.
Books: Reading is Fundamental
As with most things, great knowledge can be found in books. Schools from kindergarten to college use books as their primary teaching tool to grow the minds of their students. Building your trader knowledge is no different.
At this point there are tons of books on the market containing an enormous amount of information about the markets and how to participate them. So much in fact that it can get overwhelming when trying to make a decision which one to pick first to get you going. But really all you have to do is just pick one, any one. You won't get everything you will ever need to know from one book, so it really doesn't matter which one you start with.
Next, I will go over some of my favorite books that I recommend for trading. These are in no particular order, just three of my favorites.
Mastering the Trade
by John F. Carter is one that was key to developing the advanced elements of my strategy. The author details various aspects about his trading preferences and strategies. He covers each market, key times to be aware of, various indicators and more. In fact, this book is what got me interested in trading Futures. I reference this book frequently as most of what he discusses is still relevant today.
How I Made $2,000,000 in the Stock Market
is another one of my personal favorites. The author Nicolas Darvas tells the highs and lows of his journey from taking his first trade to becoming a multi-millionaire off the stock market, all while living and traveling abroad. This is the first stock market book I read cover to cover and gained a lot of insight about the psychology of trading, providing high entertainment value.
Trading in the Zone
by Mark Douglas is what I would consider a must read for all traders. It focuses in on the psychology of trading which must be mastered if you seek to consistently profit from the markets. While it doesn't cover any technical information about any of the markets, its magic lies in preparing the trader for the psychological challenge they will face. And if you don't know by now, this is going to be where a majority of your success is made.
(Make sure to insert affiliate links)
The Internet is Your Friend
Another key resource you have at your disposal to build your knowledge base is the internet. Just about anything you want to know can be learned with a quick Google search. Many traders and investors, just like here at Mv3 Trader, have developed websites as their platform for sharing the years of knowledge and experience they have acquired along their journey. Most of these sites charge a fee for some of the most useful information, but there are still plenty of sources offering significant insight for free. Let's get into some of the best places to find free educational trading content.
Investopedia (investopedia.com) is one of the absolute best online resources for learning the basics of the market. They provide very detailed information for just about every aspect of the market in an easy to understand way. This was my bible when I started building my knowledge.
For more targeted information, perfect for beginners (as well as seasoned) traders, Real Life Trading (reallifetrading.com) is one of my personal favorites. All the training provided on this online source is 100% free for anyone who wants to learn. If you like their content, you can take it a step further with their premium programs, such as day and swing trading rooms, and weekly options newsletter, for a very reasonable fee. But those premium programs are not necessary, as the good stuff lies in the free content. If the information on their site isn't enough, they have tons of videos on YouTube for your viewing pleasure that covers an array of topics. A link to my playlist is below where you can access their YouTube channel.
Which brings me to my next, and probably most used, internet resource, YouTube. it's safe to say the popularity of YouTube is well known at this point. There are tons of videos on YouTube that discusses anything you care to learn about in terms of the stock market. A majority of the elements I use within my strategy was learned off YouTube and I didn't have to pay a dime. I've included a link below to my playlist on YouTube of some of my favorite videos I referenced in building my strategy as well as the channels I am subscribed to. Another one of my favorite YouTube channels I have yet to mention is Warrior Trading. I watch his content daily, as he gives his insight and reviews his plays of the day after his session.
Find my YouTube trading playlist here.
The last key web source I feel is worth mentioning is the Bullish Bears community. They also offer a ton of free education on their website, as well, with the added bonus of sharing their daily watchlist on their Facebook page. Much of their free content was used to build the core principles of my strategy.
These are just a few of the many trading resources available on the internet with free content to help guide you on the path to success. You don't have to know everything there is to know about the stock market to earn consistent profits. But the knowledge you gain will be your roadmap to success as you start trading stocks online. So, get out there and get learning!
Rob
Mv3 Trader
"Trade Consciously"